Kyle Brandon Lowder

Daytime television newcomer Kyle Lowder portrays rebellious Brady Black, back from boarding school with an attitude, on Days of our Lives.
Lowder was born in St. Louis, Missouri, but his family moved to Pleasantville, New York in Westchester County when Kyle was six years old. Lowder excelled in both athletics and performing arts during his four years at Pleasantville High School. He was quarterback of the Pleasantville Panthers, All New York State in Track and Field in the 800 meter event, and still found time to star in many theatrical productions and participate in the All New York State Choir. Lowder had the honor of competing alongside athletes from all over the world in the International High School Track Championships. "I was really busy in high school," reflects the young actor.

During his senior year of high school, Kyle decided that performing arts was truly his passion over sports and was accepted into the prestigious Syracuse University Drama Department. After the first semester of his sophomore year, Kyle flew to Los Angeles to participate in a series of workshops and showcases for actors. The response from agents and managers was overwhelming, so much in fact that Kyle decided upon a leave of absence from college to stay in Los Angeles to follow his dream. "At first my parents were not that thrilled that I was putting school off for a while, but after only a few weeks being in Hollywood, I was booking jobs and having great meetings, but most importantly, I was able to support myself, so my parents came around."

Lowder appeared in several national campaigns and runway shows for Abercrombie & Fitch and Speedo before landing the heavily anticipated role of Brady.

Lowder has two younger brothers; Travis attends the University of Colorado and youngest brother Cameron is a sophomore in high school. Kyle's father, Craig, is the director of communications for IBM and his mother, Susan, teaches middle school.

In his spare time, Kyle enjoys working out, going to the beach, and is a self professed movie buff.

Kyle stands 6' 1" and has blonde hair and blue eyes. A Virgo, he celebrates his birthday on August 27th.

Enter content here
Jason Cook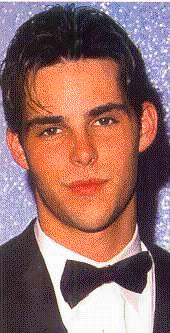 Jason Cook couldn't have asked for better "soap opera" genes; his character, Shawn-D, is the heir apparent to one of television's most beloved super-couples, Bo and Hope on Days of our Lives.
Originally from New Jersey, the Cooks moved to Los Angeles when Jason was born. Jason's first foray into show-business was as a pianist. By age twelve, Jason was adding to his allowance by playing the occasional wedding on the weekends and winning piano competitions. The promising musician never considered acting as a career until the lead in Whodunnit? (his High School play) dropped out at the last minute. "I stepped in and learned the part in a week," Jason recounts. "After opening night, I came home and said, 'Mom, this is what I want to do with the rest of my life.'"

Jason soon landed his first professional acting gig as the host for the Disney Channel's Project Time, an arts and crafts demonstration show, which Jason juggled with his high school curriculum and rank as lead scorer on the soccer team.

Jason recently completed his freshman year at Moorpark College, where he was active on the speech and debate team, a skill he honed while at high school. In 1998, the orator and his debate partner placed first in the California Community College Forensics Association Speech Competition.

Jason resides with his family in Westlake, California. His father, Bill, is an engineer who constructs rides for amusement parks and his mother, JoAnn, is a pre school teacher and devoted Mom. Jason has three siblings; older brother Michael, younger sister Janean, and older sister Michelle. The Cooks have two dogs, Cobi and Zoe, and a lizard named Diablo.

In his spare time, Jason unwinds by reading and playing the piano.

Jason celebrates his birthday on September 13.
Jay Kenneth Johnson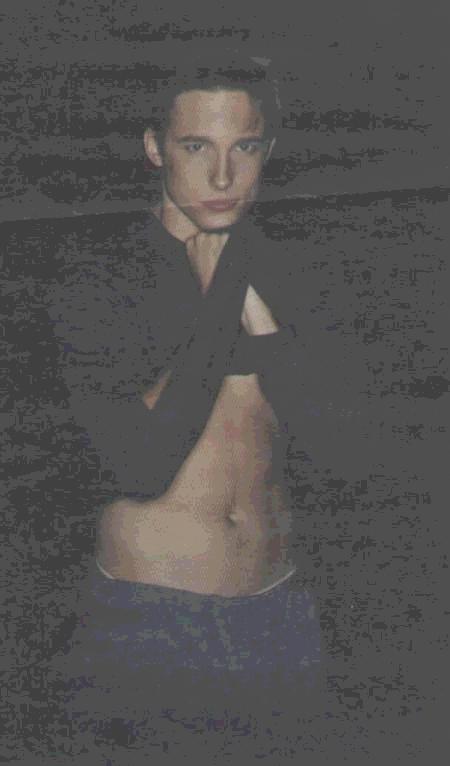 Newcomer Jay Kenneth Johnson portrays spoiled rich-kid Philip Kiriakis on Days of our Lives.
Jay was born in Springfield, Missouri the eldest of three children. Jay's father, Kenneth, is a mortgage broker; his mother, Janice, works for Southwestern Bell Yellow Pages. While growing up, Jay knew he wanted to be either an actor or a professional athlete. He had the best of both worlds during high school when Jay juggled sports and theatre with academics. After high school, Jay knew that acting was his first love.

Jay attended college at Southwest Missouri State and majored in business and theatre. While considering a move out West, it was an unlikely television show that gave the young actor the inspiration and shove he needed. "I was watching the program 'VH1: Before They Were Stars' and I realized that I wanted to do this, take a risk and give it a shot. My parents at first didn't really approve, but they came to respect my decision."

Prior to relocating to Los Angeles, Jay modeled and appeared in a few commercials. Jay appeared as Brendan on The Young and the Restless before landing the role of Philip Kiriakis.

Jay keeps in close touch with his younger brother Jeff and his younger sister Jenna. Jay loves music and would someday like to start his own band. In his spare time, Jay enjoys reading, roller-blading, going to the beach and playing sports.

Jay celebrates his birthday on February 24.
Aaron Van Wagner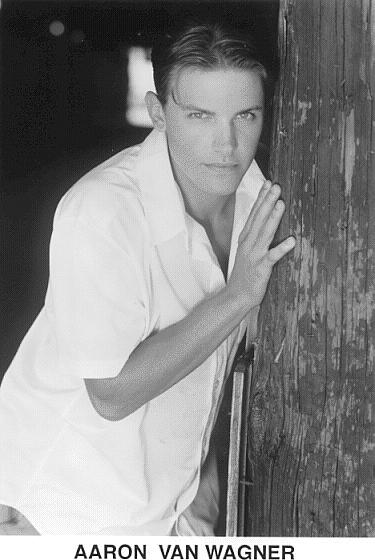 Daytime newcomer Aaron Jeffrey Van Wagner portrays Jason, the bully of Salem High, on Days of our Lives.
Born and raised in Southern California, Aaron is the son of Tony, a credit card specialist, and Michele, an insurance portfolio manager. Both of his parents are remarried, and Aaron gets along great with both his stepparents; Linda, a Warner Bros. Executive, and Henry, an attorney. Aaron is the oldest of three boys; his brother Alex is nineteen and his youngest brother Brian is thirteen.

Aaron attended St. Francis High School, an all boys Catholic school, which he reflects "was not that fun to attend to say the very least." After graduation, Aaron began modeling and taking acting classes.

He appeared in several commercials and print ads before landing the role of Jason on Days. Aaron first auditioned for the role of Shawn D, which went to Jason Cook, but was called in a month later for the role of Jason. Jason was only supposed to be around for three episodes, but after six months of appearing on a recurring status, Aaron was offered a contract. "I feel very grateful for the opportunity I have been given," states the young actor. "I really enjoy fan events, especially the sporting ones, and I love taking pictures with fans. I am having the best time of my life."

Aaron loves wake-boarding and snowboarding and is a big car fanatic. In his spare time, Aaron likes to hang out with his buddies (which include co-star Jason Cook), play tennis with his dad, and trek to the beach. Aaron is also into hip hop and alternative music. Aaron is most excited by his recent purchase of a 19 ft. Hallett speed boat and is excited to take all of his friends from the show on a water skiing adventure.

Aaron stands 6 feet tall and has blond hair and green eyes. A Virgo, Aaron celebrates his birthday on September 4th.